la ricetta
Breakfast Martini
Good mooorning! Tra gli ingredienti abbiamo uova e marmellata di frutta. Sembra una colazione all'inglese, e invece è un cocktail d'autore. 
Gin, cointreau, marmellata di arance e succo di limone per esplodere di agrumi, bianco d'uovo per dare corpo, e per chi vuole osare ancora di più, una guarnizione di bacon bruciacchiato al punto giusto. Cheers!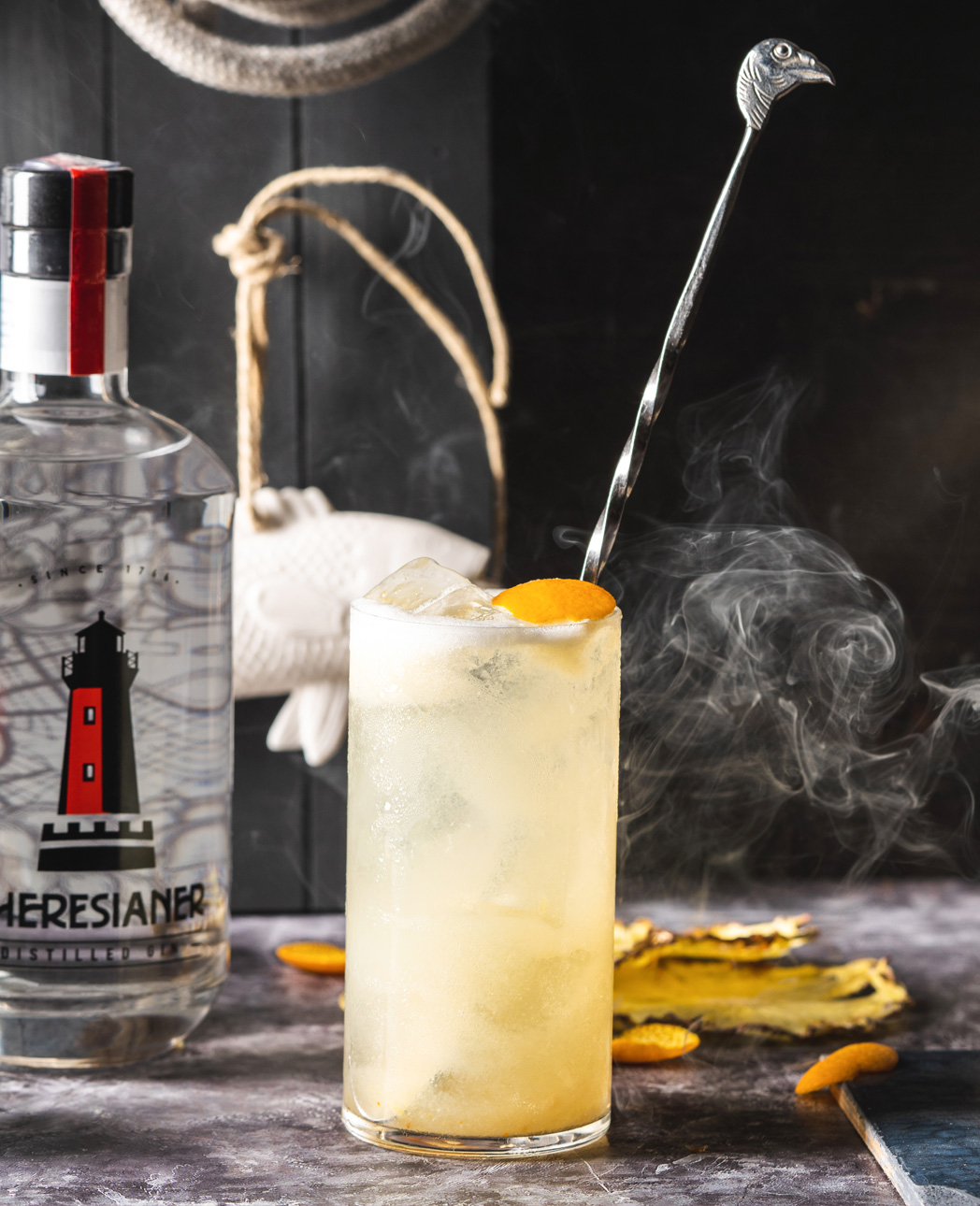 la preparazione al mixing glass
Come si prepara
Breakfast Martini
THERESIANER GIN – 1 ½ oz. (45 ml)

Cointreau – ¾ oz. (22 ml) 

Lemon juice – 1 oz. (30 ml)

Orance marmalade – ½ oz. (15 ml)

Egg white – ¼ oz. (0,5 ml)
Inserire tutti gli ingredienti nello shaker, riempirlo di ghiaccio e shakerare con energia. 
Versare il contenuto filtrandolo con un doppio colino, in una coupette precedentemente raffreddata. 
GUARNIZIONE: Bacon or orange peel 

BICCHIERE: Tumbler alto 

TECNICA: Shake and strain 
cocktail mood
Breakfast Martini
by Theresianer Gin
Theresianer Gin è un distillato dinamico, dalla grande spinta aromatica, con un sapore pungente, resinoso con il ginepro in bella evidenza. Ci sono spezie classiche ma anche profumi e sapori acidi, per questo si presta alla preparazione di cocktail freschi e carismatici.
The Personal Bartender
Giovane bartender di fama internazionale che con passione, dedizione e capacità ha raggiunto, in pochi anni, successo indiscusso nel mondo di cocktail e mixology.
A complimentary tasting is included in the mansion tour. We tried four different whisky varieties that we really enjoyed. After the tasting we decided to get a glass and sit outside. The staff recommended a bottle as it would be cheaper for three of us, so we got the Old Smoky.