"Agitato, non mescolato". Un Martini, due versioni.
Il Classico, con Vermouth, guarnito da una scorza di limone e dall'immancabile oliva. 
Il Rivisitato, con Theresianer IPA e guarnizione di scorza d'arancia. Entrambi serviti in coppa Martini, rigorosamente ghiacciata. Cavallo di battaglia per veri gentlemen, piacevole scoperta per chi ama osare.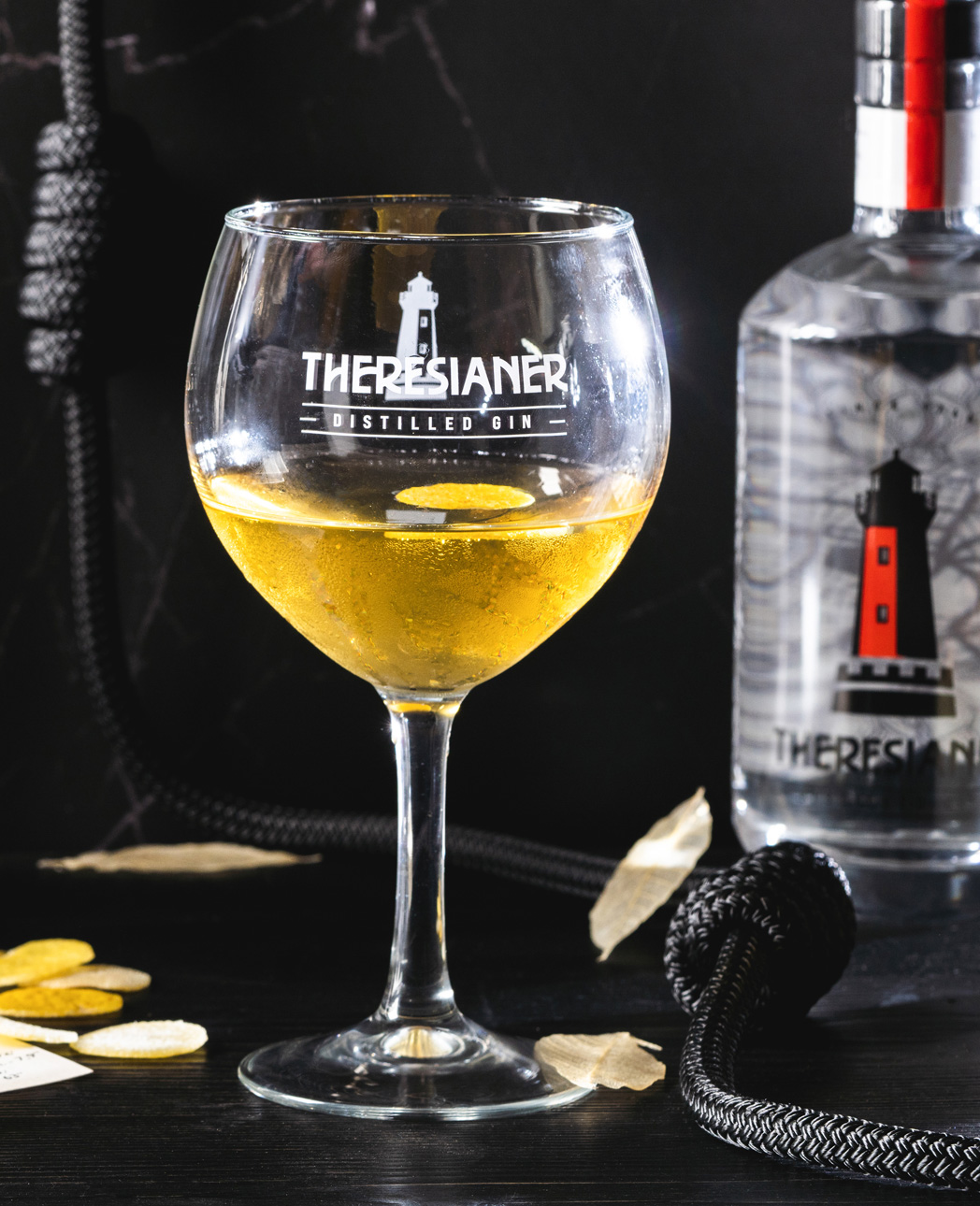 la preparazione al mixing glass
Come si prepara
Gin Martini
THERESIANER GIN – 1.69 oz. (50 ml)

Acqua tonica – 6.76 oz. (200 ml)
Avendo precedentemente raffreddato il mixing glass, inserire al suo interno le porsioni di alcolici indicata. Aggiungere ghiaccio e mescolare il contenuto per circa 20-30 secondi. 
Successivamente versate il contenuto, in una coppetta già raffreddata e decorare come indicato. 
GUARNIZIONE: Olives – Lemon peel for classic version – Orange peel in case of beer 

BICCHIERE: Coppa Martini 

TECNICA: Stir and strain
cocktail mood
Gin Martini
by Theresianer Gin
Theresianer Gin è un distillato dinamico, dalla grande spinta aromatica, con un sapore pungente, resinoso con il ginepro in bella evidenza. Ci sono spezie classiche ma anche profumi e sapori acidi, per questo si presta alla preparazione di cocktail freschi e carismatici.
The Personal Bartender
Giovane bartender di fama internazionale che con passione, dedizione e capacità ha raggiunto, in pochi anni, successo indiscusso nel mondo di cocktail e mixology.
A complimentary tasting is included in the mansion tour. We tried four different whisky varieties that we really enjoyed. After the tasting we decided to get a glass and sit outside. The staff recommended a bottle as it would be cheaper for three of us, so we got the Old Smoky.