Theresianer Gin is born, an innovative product combining years of established brewing tradition with a distillate of timeless trend. The daring union of hops, citrus fruits and juniper produces a unique flavour, with spicy, resinous and fresh notes. Juniper is distilled separately, as is the case for the infusion of grapefruit, mandarin and cardamom botanists.
Organoleptic profile
ITS ORGANOLEPTIC
organolettiche
QUALITIES ARE UNIQUE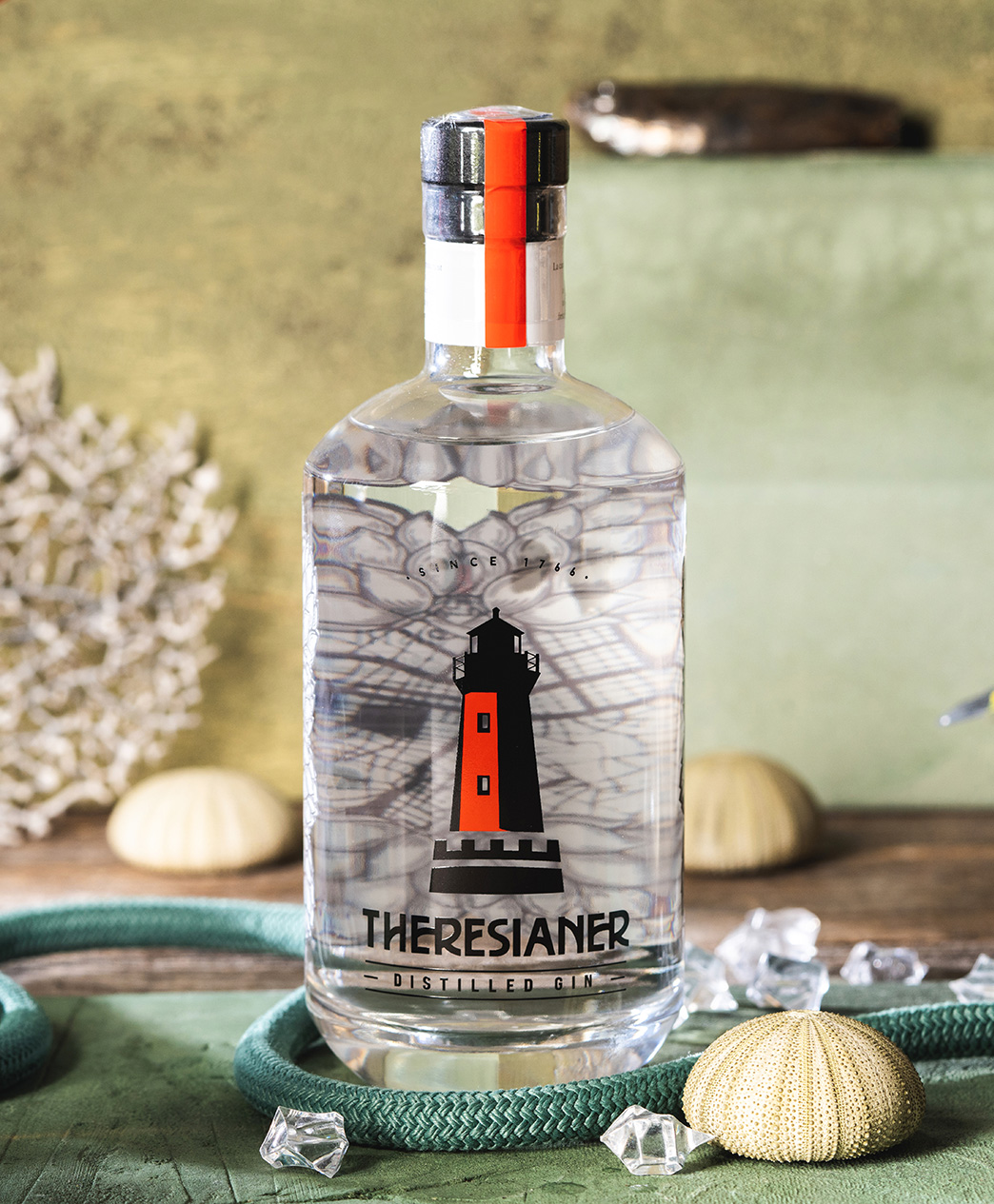 Theresianer Gin is the result of an accurate study and research of quality that exploits a centuries-old heritage of knowledge.
Each botany is chosen accurately to perfectly blend the citrus notes with the aroma of hops.
A NEW GIN
Dynamic gin based on Italian grain alcohol
of the highest quality and cleanliness.
cocktail mood
fresh cocktails
by theresianer gin
Theresianer Gin is a dynamic distillate, with a great aromatic force, characterized by a pungent and resinous flavour greatly highlighting juniper. It reveals classic spices but also acidic aromas and flavours, for this reason it is suitable for the preparation of fresh and charismatic cocktails.
cocktail
Our selection of recipes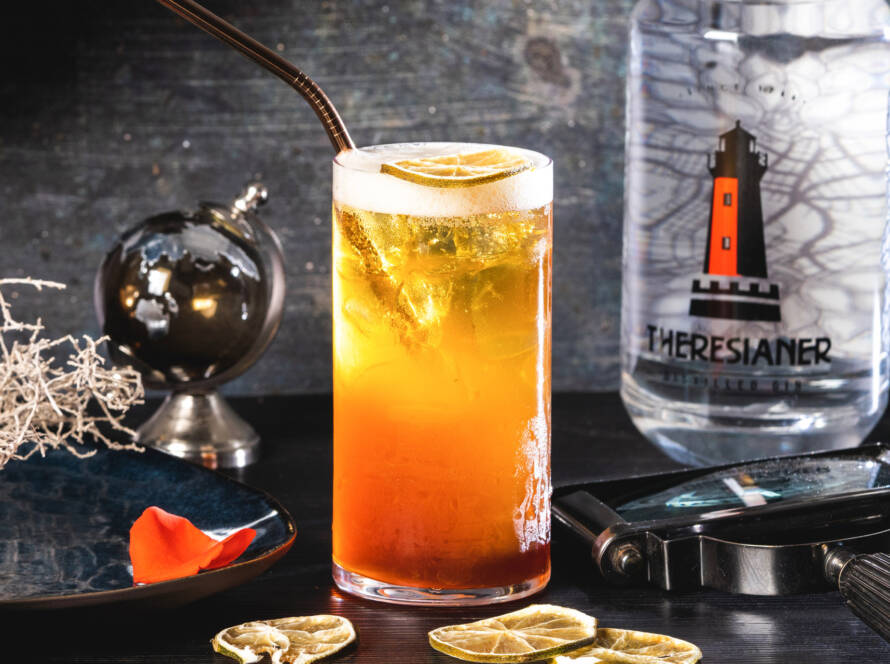 Nature comes to life in The Lighthouse 2, a soft cocktail, made of flavours that only a skilled captain knows how to appreciate. Cynar's artichoke and the floral notes of Theresianer IPA beer sail together with hints of lemon, accompanied by honey giving delicacy and pleasantness.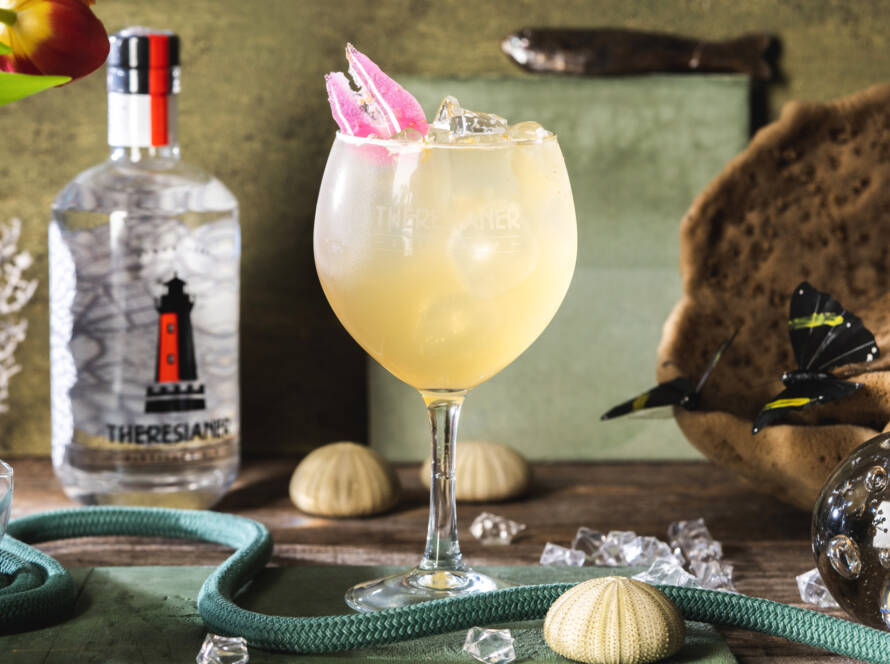 Let yourself be carried away by freshness. In WIT Collins, Theresianer WIT's intense fruity character takes centre stage. Beer syrup ensures an irresistible foam effect, while gin and lemon juice return pleasant aromatic and citrus notes.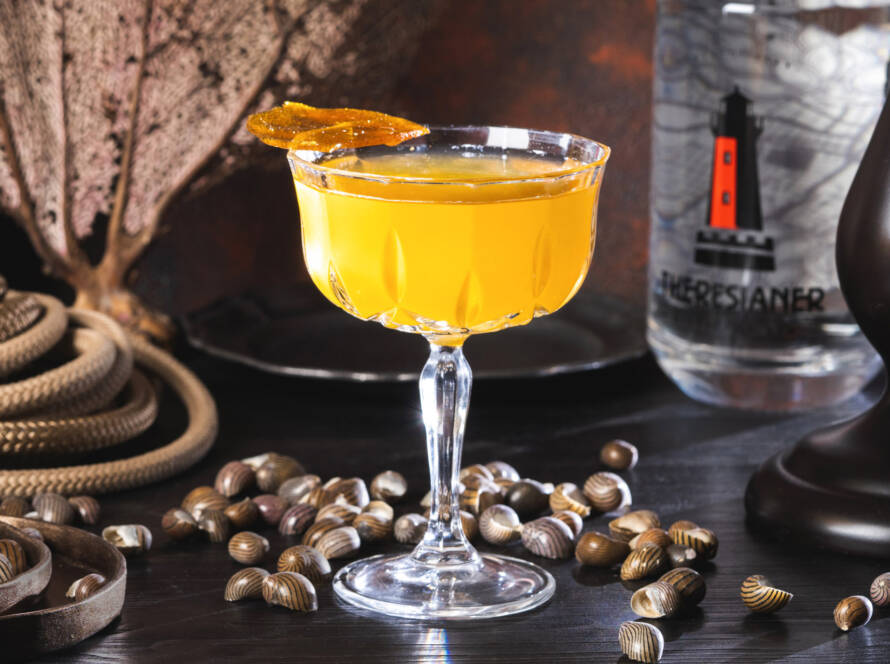 Battle the storm with The Lighthouse. Its ingredients blend harmoniously in a vortex of strong and wild flavours, ready to sweep you into the storm. Theresianer IPA plunges into a murky open sea with sour and bitter scents, coming out stronger and toned. For those not afraid of the deepest waters.
subscribe to the newsletter
to receive news, advice, previews on the Theresianer Gin world